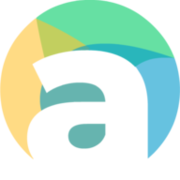 Team AgWiki
1 year ago
There's a Change Coming
Randy Krotz
CEO AgWiki, Inc.

By now, we are all confident of our ability to determine the tone of a coronavirus article within the first few words. I have noticed one of three general categories in most of what I read. First, writers speak to an ex...Login To Read Full Article
Sign up to Read the Full Article, and Join our Farm and Food Community.
AgWiki is…
…agricultural conversation, news, and information.
Select from 140 topics so you can read and engage in the subjects that are important to you. We are a global community of food producers, nutritionists, ag consultants, and researchers seeking to discover solutions to sustainability and world hunger.
Join groups
Join groups with similar interests, geolocations, and topics.
Share documents
Share research documents with your followers or in groups.
Private messaging
You can private message and share with anyone in the network.
News
News on all ag topics aggregated from around the world and always up-to-date.
---
Newsletter
Signup for our newsletter and get our free ebook!
Stay current on our featured stories, events, and alerts from AgWiki.